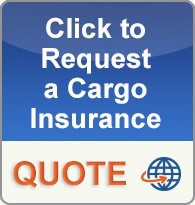 Need Cargo Insurance?
We can help! LogisticsInsurance.com provides convenient, cost-effective commodities and cargo insurance. Count on us to protect your shipments in transit and in storage. We offer a wide variety of commercial cargo, commodities and freight insurance policies for local, domestic U.S. and international shipments.
Key advantages of insuring your shipment with LogisticsInsurance.com include:
Worldwide and domestic insurance coverage – any country to any country
Competitive cargo insurance rates for household and commercial shipments
Easy online cargo insurance quote request process with speedy response time
Reliable, top-rated freight insurance carriers
Responsive and experienced in-house claims handling
More than 150 years of cargo insurance combined experience
Members of IAM, IAM Logistics Network, AMSA, CPPC and Worldwide ERC
Don't wait for disaster to happen to experience the LogisticsInsurance.com difference.
Click the "Request Quote" button above to discover how much time and money you can save!
Why Should You Insure Your Cargo?
Every year, millions of dollars of freight are lost in truck accidents, ocean disasters and train derailments. If you have cargo insurance, you are covered against these disasters. If you don't you risk major expense and business disruption. Fortunately, LogisticsInsurance.com makes it easy to keep your shipments safe. As part of the RelocationInsurnace.com family of companies, we have more than a decade of experience in the freight insurance and transportation insurance industries. Visit About Us or FAQs to learn more.